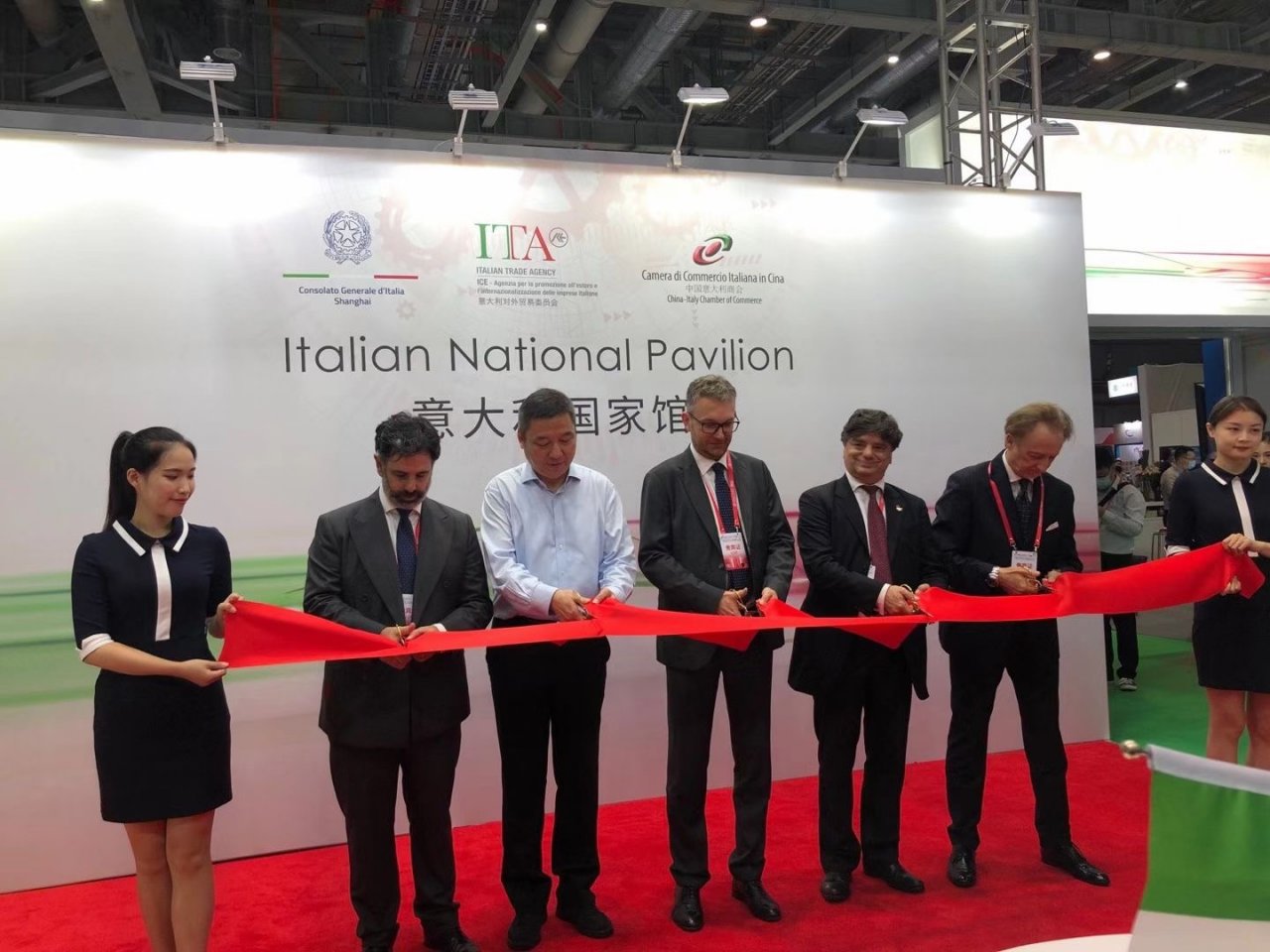 The annual China International Industry Fair (CIIF) opened in Shanghai on Tuesday, becoming the first national-level industrial fair since the outbreak of COVID-19.
The five-day event will feature up to 500 new products or technologies making their China or global debut, the highest number in the fair's history.
As China's first national-level industrial exhibition this year, CIIF has become a benchmark event of global industrial exhibition, demonstrating China's commitment in opening-up and its efforts in promoting the recovery of the global economy.
Since 1999, the CIIF has become an important platform for showcasing the latest in technologies, products and services.
In this year edition, Italy participated as the only National Pavilion standing at the exhibition with 47 Italian mechanical engineering companies. An official opening ceremony was held during the first day in which Italian and Chinese government representative shared greetings and expectations for the great possibilities of industrial cooperation between China and Italy in the future.
2020 marks the 50th anniversary of Italy establishing diplomatic relations with China. To promote two countries' industrial, economic and commercial collaboration to a higher level, the Office of the Organizing Committee of the CIIF has signed a memorandum of understanding with China-Italy Chamber of Commerce in June this year under the support of the Italian Embassy in China and it lays solid foundation for the setup of Italian National Pavilion at CIIF and the holding of the China-Italy Industry and Innovation Forum.
Italy's mechanical industry is closely linked to China as 50% of Italy's total exports to China comes from mechanical and engineering technology.