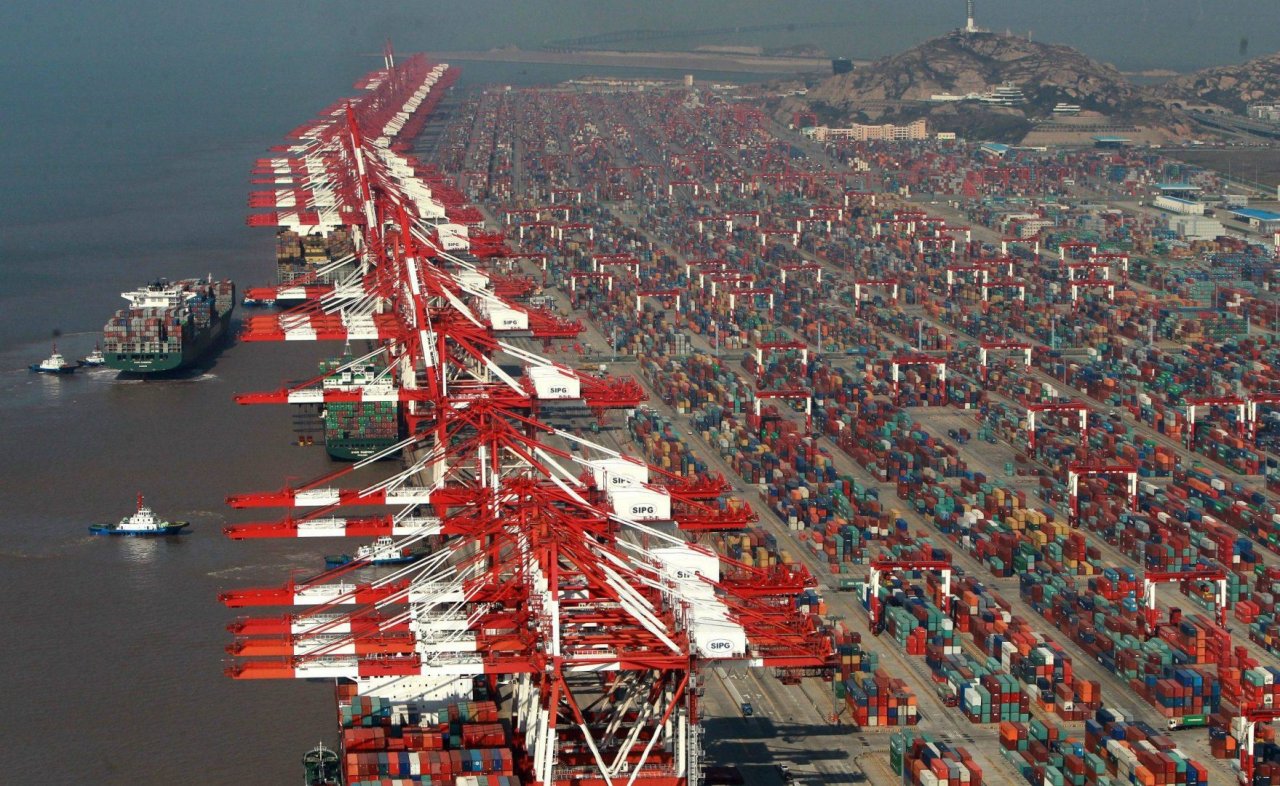 China is the most powerful nation in the maritime world, being home to seven of the ten busiest ports on Earth and the third largest container shipping line company, COSCO.
The Port of Shanghai, which is also the world's largest and busiest port, has been a major trade gateway for China supporting its growing economy.
The container throughput of Shanghai port totalled 43.3 million TEUs ("twenty-foot equivalent unit", an inexact unit of cargo capacity often used to describe the capacity of container ships and container terminals) in 2019, ranking the first in the world for the 10th consecutive year.
The port invested heavily in expanding and digitalizing its operations to help facilitate handling of the growing influx of cargo and has been a strong backer of automation to boost its efficiency. Ships are loaded and unloaded at 10 different terminals.
In 2018, it became the home to the world's largest automated container terminal with the development of the Yanghshan Deep Water Port, a part of the various facilities that compose the Port, such as the ports in the Wusong Port Area, the inland port and the port in the Waigaoqiao Free Trade Zone.
February 2020 was the height of the pandemic for traffic in China and the Port handled 2.2 million TEU, its lowest traffic for that month since 2014, and a substantial fall from the 3.6 million it handled in January.
As China's economic recovery picked up speed in the second quarter, the country has seen rapid growth also in cargo trade.
Shanghai port has been receiving more containers since the second quarter increasing by 7.6% on July's traffic, breaking its container traffic record as it saw 3.9 million TEUs pass through its terminals, according to figures from the Shanghai International Port Group (SIPG), suggesting that the Port might have recovered fully from the chaos caused by the COVID-19 pandemic.