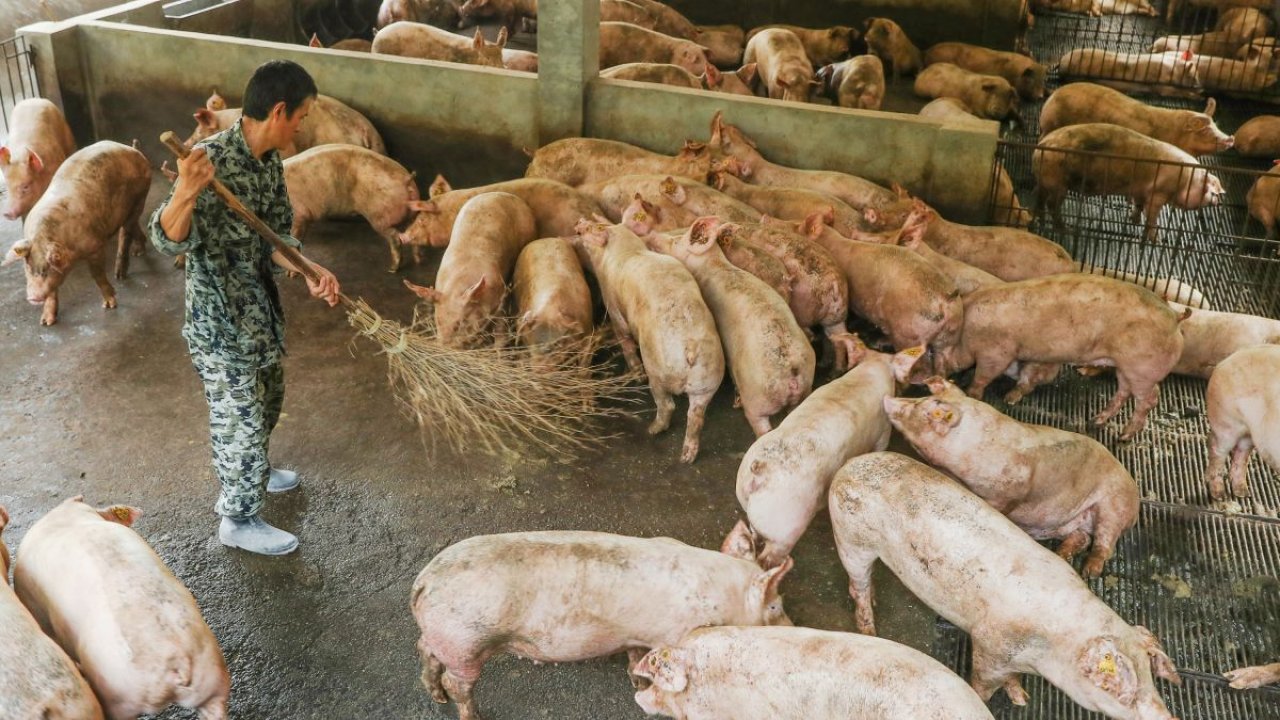 China faces the growing discontent over the food staple, exacerbated by an African swine flu epidemic that wiped out at least a third of the country's pigs.
Pork, which accounts for more than 60% of the country's meat consumption, is considered a measure of financial wellbeing and a bellwether for other food prices.
The national and local governments have maintained strategic reserves of it since the 1970s and the exact amount in the reserves is a state secret.
The predictions say that this year China would lose between 20% and 70% of its herd: potentially 350 million of pigs, a quarter of the world's total.
"The whole of the world's pigs combined wouldn't be enough for China. The over 20 million pigs raised in Denmark can satisfy the demand of just one Chinese city," one of the executives of a Chinese state-controlled pork trading company said.
China's pork crisis has risen prices to their highest level since November 2013.
In September 2019, as the prices for the meat soared 69%, the consumer price index (CPI) has reached 3.0%. The 3.0% mark is the upper limit of Beijing's consumer price index (CPI) target for 2019.
Analysts stated that deploying the pork reserves will not be enough to lower the prices, which are expected to continue rising in the run-up to Chinese New Year in January, placing more pressure on the government to source new supplies of pork.
Therefore, the shortage of pork is forcing China to source supplies from other countries, including the United States, even though China has been trying to exclude American pork imports as part of the trade war.
According to the data from US Department of Agriculture, China was the largest importer of US pork, despite tariffs of up to 70%, with purchases in total of 101,200 tonnes.
China's pork imports in the first two months of this year had in total 207,000 tonnes. 
In a March report the US Department of Agriculture has estimated in a March report that China will increase pork imports by 33% year-by-year.
Importing US pigs may become a diplomatic tool to cool down China-US tensions.